ADMISSION OFFICER NEEDED AT TEXILA AMERICAN UNIVERSITY
Texila American University a World Class Affordable Educational Provider. We are a forward-looking, modern university with a proud tradition as a provider of high-quality education and a focus on applied research.
Founded in 2010, Texila American University Group (TAU) has evolved into one of the most prestigious & world-class international education providers. With a diverse student base, Texila American University stands committed to excellence in the education of future professionals across the world. Texila Group–has 4000+ students from 70+ Countries for its varied program verticals.
The University seeks to recruit a suitably qualified individual to fill the position of Business Development Executive.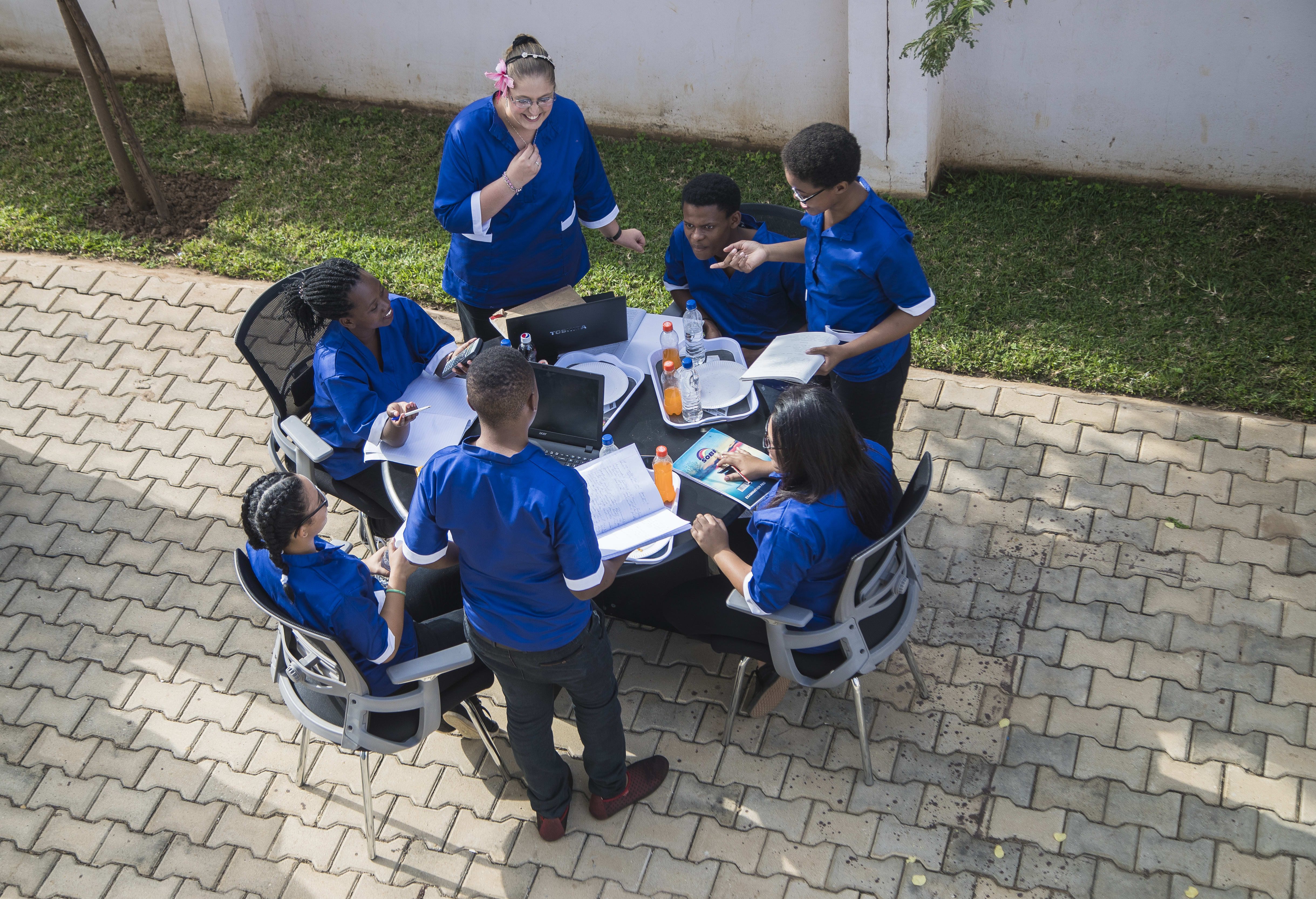 Job Description: Roles and Responsibilities:
On Campus Programs: University level. In-terms of Student In-take on should have experience in below activities:
Eligibility Checking
Accepting Applications
Welcome Call and E- Mail
Processing University Documents (PNOA, SOF and SIF Generation and Follow Up for Approval, E- Sign By Student, Invoice Generation, Approval and Enabling, Uploading Payment Remittance Details in CRM, Processing and Issuing CL, Follow Up Students For Balance Payments and Notarized, Self-Attested and VISA, Other Documents, Preparing FNOA Check List, Processing and Follow Up for Approval and Visa Documents Follow Up)
English Assessment and MCQ Tests
Visa Interview
Follow Up for Payment Confirmation with Finance Team
Refund Process (Collecting Refund Form, Preparing Statement of Refund, Raise Ticket, Follow Up and Ensure the Refund is Processed)
Agent Commission (Verification of the agent commission prepared by finance team) Documentation (Creating Inward in CRM for the Student Documents Collected/ Received, Physical Documents kept in a Separate File/ Folder, Obtaining Reference Number through RMS for all Out Going Communication, Removal of Non Mandatory Documents
Visa Process and Travel Assistance
Webinar Process
Withdrawal / Termination Process
Referral commission (Verification and approval)
Program Change (Processing the revised admission letters / financials)
UCN Letters processing
External Programs:
Eligibility Checking
Accepting Applications
Welcome Call and E- Mail
Processing University Documents (PNOA, SOF and SIF Generation and Follow Up for Approval, E- Sign By Student, Invoice Generation, Approval and Enabling, Uploading Payment Remittance Details in CRM, Processing and Issuing CL, Follow Up Students For Balance Payments and Notarized, Self-Attested and Other Documents, Preparing FNOA Check List and FNOA Processing and Follow Up for Approval)
Preparation of Payment Schedule and Follow Up With The Student For Self Attested Copy Of The Form (PG Programs)
Follow Up for Payment Confirmation with Finance Team
Refund Process (Collecting Refund Form, Preparing Statement of Refund, Raise Ticket, Follow Up and Ensure the Refund is Processed)
Agent Commission (Verification of the agent commission prepared by finance team) Documentation (Creating Inward in CRM for the Student Documents Collected/ Received, Physical Documents kept in a Separate File/ Folder, Obtaining Reference Number through RMS for all Out Going Communication, Removal of Non Mandatory Documents
Withdrawal / Termination Process
Bonafide Certificate Process
Referral commission (Verification and approval)
Intake &Program Change (Processing the revised admission letters / financials)
NOC process ( Degree, Eligibility for next Term)
UCN Letters processing
Variance Reports and Variance Reduction
Tickets
Internal and External Queries
Inter Department Coordination and Meetings
Reports
NOC Declaration
Communication
Daily Brief
Student Transition from One AO/ Sr. AO to Another
Method of Application
Interested candidates who are having experience in above JD only should apply:
Email applications to